The 2023 Small Business Lending Forum is thrilled to welcome renowned photographer, filmmaker, and climber

Mikey Schaefer

as its keynote speaker.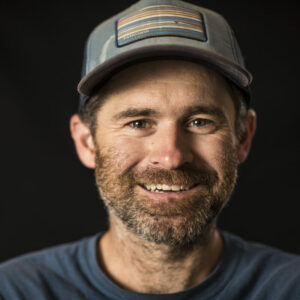 Mikey Schaefer is a photographer, filmmaker, and professional climber known for his pioneering climbing endeavors, including first ascents in the Alaska Range, the Cascades, Yosemite, and Patagonia. Some of his most notable climbs include free ascents of El Capitan and the Southeast Ridge of Cerro Torre in Patagonia.
Mikey is possibly best known for his role as the director of photography for the Academy Award-winning documentary Free Solo. His talent in the vertical world, penchant for risky situations, and his eye for composition are apparent in his photographic images, which have been featured in major national magazines such as National Geographic, Outside, and Men's Journal.
He has a house in central Oregon, a post office box in Yosemite National Park, and a shack in El Chalten, Argentina. But when not traveling the world or hanging off the side of a cliff, Mikey calls Reno, Nevada home.
Trust in Partnerships
Join Mikey as he shares his journey of climbing and documenting some of the most difficult, remote, and dangerous climbs in the world. And how the lessons he learned on the mountain have translated to success in his career as a filmmaker.
Mikey has spent countless days in the mountains putting his life in the hands of his partner. He believes that this sort of trust is one of the most impactful and rewarding experiences someone can have in life.
Many of the partnerships Mikey has formed over the last 30 years continue to be strong to this day. The shared experiences with these partners create a bond and connection that have led to a deeper level of understanding and mutual respect.
These partners have woven the fabric of a community that spans the country. This tightly knit community has provided him with a sense of safety and security that has allowed him to take more risks in his career. He has also found that the ability to leverage the resources and connections in this community have been pivotal to many of his successes.
Mikey has discovered that trust is the foundation of any successful partnership. He'll discuss how developing trust in oneself, one's partners, and the community they create has allowed him to take more risks and ultimately achieve greater success.
Optional Charity Golf Tournament
11:00am at the Wildfire Golf Club | JW Marriott Phoenix Desert Ridge
---
Opening Reception
6:00pm in the Capri Room
Join us for a cocktail hour from 6pm - 7pm followed by dinner from 7pm - 10pm.
Breakfast Buffet
7:30am - 8:30am on the Wildflower Terrace
---
Small Business Lending Forum
8:30am in Wildflower A/B
Our forum this year includes notable presentations and multiple breakout sessions focused on current issues facing our industry.
---
Evening Event
6:00pm outside the Meritage Restaurant on the Tavern Terrace
Get ready to get groove at the Friday Night Fever Conference Reception! We're hiring a disco instructor to lead us in some funky moves, so don your casual and colorful disco attire and get ready to hit the dance floor.
Welcoming Remarks
Dave Schaefer, CEO, Orion First
---
Trust in Partnerships
Keynote presented by Mikey Schaefer
Passion for the Customer Journey
We have asked our clients, "What does Customer Service Excellence mean to you?" This session will be an open review and discussion of their responses. Our panelists will share the tools they have implemented, and those they have planned, to remain successful in the constantly evolving customer journey. This will be a broad discussion of how lenders view the customer today and what next steps are on the horizon to stay "in tune" with their customer base.
---
Building Stronger Partnerships and Collaborations Through Digital Integrations
The API-first world is here, and it's more important than ever to be prepared to lead your organization in this interconnected ecosystem. In this session, our panel of experts will cover the latest industry trends and share real-world examples of how companies are leveraging APIs and other digital tools to empower their employees, deliver their products and services digitally, and improve their customer's experience through partnerships and collaborations. Discover how to stay ahead of the curve and make the most of the API-first world.
Economic Storm Clouds on the Horizon—What To Do
The US has seen massive changes in its economy over the last five years. With a global recession on the horizon and time of raising rates, how will businesses bear out? Do we expect the pace of change to continue? What areas should we be wary of? What are the new expectations of small business borrowers? This roundtable asks industry thought leaders across the product spectrum to share their views on how our industry is changing and what to expect.
Making Remote Work Work: Best Practices, Challenges, and Unintended Benefits
Remote work is here to stay, and it's more important than ever to make it work for your culture and bottom line. Join our session for a spirited conversation about what's missing, the challenges and benefits, and what employers are doing to make remote work WORK. We'll discuss best practices for maintaining a good culture, training tools, DEI, and coordinating the balance between those in the office and those working remotely. We'll also delve into the role of employee feedback, success measurement, and unintended benefits such as a more diverse workforce and the ability to tap into a wider pool of talent.
---
When Small Business Succeeds: Mission-Driven Investments and the Human Side of Lending
Join us for an interactive panel discussion on how mission-driven investments can support small business success. Our panel of experts will share their insights on the role of lenders in driving the financial success of small businesses and discuss how to strike the right balance between portfolio performance and living out your mission in meaningful ways. Attendees will learn about tools and strategies for using capital to make a difference and explore best practices for measuring and improving the success of small business borrowers.