The 2017 Small Business Lending Forum is thrilled to welcome organizational psychologist, New York Times bestselling author, and third generation entrepreneur

Dr. Tasha Eurich

as its keynote speaker.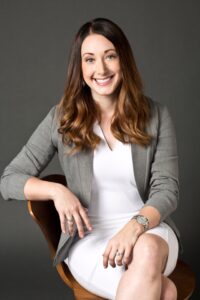 To compete in today's increasingly complex climate, small business lending leaders must do many things: contend with fintech, respond to a new generation of entrepreneurs, stay abreast of technical and regulatory changes, attract and retain great talent, and more. And yesterday's leadership tools simply aren't enough to tackle tomorrow's challenges.
Fortunately, reveals organizational psychologist, New York Times bestselling author, and third generation entrepreneur Dr. Tasha Eurich, hope lies in one of the most important, yet least-examined, leadership capabilities: self-awareness. Research shows that leaders who cultivate it bust through barriers to change, perform better, make smarter decisions, and even lead more profitable companies.
---
Leadership Self-Awareness: The Secret Weapon to Succeed in an Ever-Changing World
Drawing on her own research, hundreds of empirical studies, and 15 years of working with Fortune 500 clients, Dr. Eurich will reveal the surprising myths, unseen roadblocks, and scientifically proven path to leadership self-awareness.
In this entertaining and enlightening keynote based on her new book Insight, you'll learn:
What self-awareness really is and how it helps leaders succeed in an ever-changing world.
An understanding of your own self-awareness habits as a leader.
The surprising myths about, and unseen obstacles to, self-awareness.
A few battle-tested tools to improve self-awareness.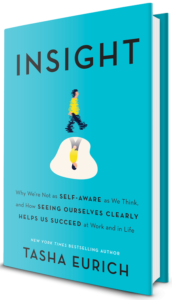 As a special gift, all of this year's Forum attendees will receive a copy of Dr. Eurich's new book, Insight, at the conference.
Annual Golf Tournament
10:00am at the Inverness Golf Club
---
Evening Reception
6:00pm on the Aspen Terrace
Breakfast
8:00am in the Garden Terrace Room
Sponsored by Scoring Solutions
---
Small Business Lending Forum
8:00am at the Hilton Denver Inverness Hotel
The small business lending marketplace is ever-changing. As it experiences the saturation of new lenders, it also sees new products, technologies, and innovations which are dramatically changing the determining factors of success and profitability.
Alternative lenders are fine-tuning their strategies, while equipment finance companies are expanding their product offerings. Banks are considering alternative funding avenues and alliances with other funding companies. Private investors and VC's are deploying assets into companies expecting growth and profitability.
Our discussion will focus on these topics, the market itself, new and old challenges we're facing and how we might best navigate, respond and adapt to this dynamic environment.
Our goal: to provide you with ideas, concepts and an enhanced perspective on how best to optimize your current and future model to maximize capitalization of the small business lending market.
Lunch at 11:30am, sponsored by Padfield & Stout
---
Evening Event
5:00pm at Top Golf
No matter how you slice it (and hopefully you don't), the 2017 Forum will be wrapping up in unforgettable and entertaining fashion. Join us as we gather at Top Golf, on the evening of August 14th, to say our goodbyes, grab some food + drink and hit some golf balls. Whether your golf swing yields below par scores or is just flat out below par, we want you there!
Top Golf SBLF event will include:
Reserved golf bays
Fun golf games, even for novices!
T.V. and lounge seating
Food – buffet style with desserts
Bar drinks available
Sponsored by Dynamic Funding
Opening Remarks
Dave Schaefer, CEO, Orion First
---
Leadership Self-Awareness: The Secret Weapon to Succeed in an Ever-Changing World
Keynote presented by Dr. Tasha Eurich
How Outsourcing Supports your Goals and Strategy
Keeping focused on your company's core competencies and added value is critical to success. For most, the ability to leverage skills in sales, credit underwriting, and capital raising is where that core competency and added value lies. This session will focus on "How" and "Why" companies choose to outsource over building operations, and the impact it has had on their organization.
---
Credit Scoring in Action—Experiences Developing and Implementing Credit Scores
This session will give a flavor of the varied experiences had by lenders while developing and implementing credit scores and models, and where they are in the quest to become more efficient.
Making Bank Partnerships Work
Independent finance companies are partnering with banks and other financial institutions in multiple ways, ranging from providing software for a digital customer experience to integrating into the fabric of a bank's small business loan offer. This session reviews the ways these partnerships work, highlights some recent successes and failures, and recommendations on how a partnership opportunity should be evaluated.
---
Objectives and Activities of the Innovative Lending Platform Association (ILPA)
The recently formed ILPA is dedicated to advancing best practices and standards that support responsible innovation and access to capital for small businesses. This session will provide an introduction to the group and goals, key business and legislative initiatives, and areas of common interest between on-line lending and equipment financing. An introduction to SMART BoxTM – a comparison tool intended to foster common verbiage and enhanced disclosure standards – will also be provided; along with a discussion on its applicability to equipment finance.
Orion Products and Services—What's New, Accomplished, and Being Worked On
Orion continues to expand its products and services, and the way they are delivered. This session will provide an overview of new and future direction of portfolio servicing, back-up servicing, credit scoring, and commercial collections.
---
Adapting to the Current Expected Credit Loss Standards
Lenders and finance companies need to consider how they will adapt to the Current Expected Credit Loss (CECL) Standards. This session will provide an understanding of the CECL Standards, its role in the small business lending space, and its implications for originators, funders and small businesses. Impact on profitability of growing companies, bank covenants and violations, and access to capital for small businesses will also be explored.