The 2018 Small Business Lending Forum is thrilled to welcome author and futurist

Byron Reese

as its keynote speaker.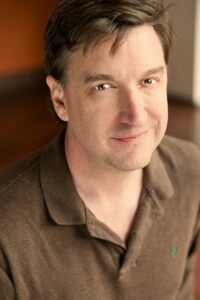 Join Reese as he explores the world of tomorrow and discusses the impact of technology on society. Applying these insights to the small business lending industry, he will examine specifically how automation will affect employment and drive industry change over time.
With 25 years as a successful tech entrepreneur, with multiple IPOs and exits along the way, Byron Reese is uniquely suited to comment on the transformative effect of technology on the workplace and on society at large. He writes books that explore the wonders of the world of tomorrow and delights audiences around the world with his vivid and energetic presentations on the future of work and life.
---
How A.I. and Automation will Change the Lending Industry...and the World
Reese's presentation will explore how artificial intelligence will be used to identify sales targets in lending, assist in risk management and credit decisions, streamline and aid in the servicing of debt, and assist in default management. He will also describe the ways that computers and automation will alter the lending industry, as well as which parts will always remain human-driven.
"The biggest problems of tomorrow will not be a lack of jobs but a shortage of humans to take advantage of all of the opportunities technology will offer."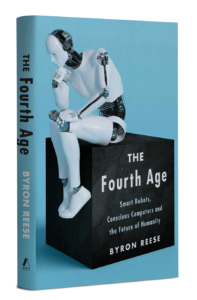 As a special gift, all of this year's Forum attendees will receive a copy of Byron's new book, The Fourth Age.
Book sponsored by Bob Rinaldi, LLC
Annual Golf Tournament
10:00am at the Inverness Golf Club
---
Evening Reception
6:00pm on the Aspen Terrace
Breakfast
7:30am in the Garden Terrace Room
---
Small Business Lending Forum
8:00am at the Hilton Denver Inverness Hotel
The small business lending marketplace is ever-changing. As it experiences the saturation of new lenders, it also sees new products, technologies, and innovations that dramatically change the determining factors of success and profitability.
Disruptive advancements in technology, like artificial intelligence have the potential to alter nearly every facet of the lending industry, while new monetary units like Blockchain, or Cryptocurrency experience drastic shifts in value overnight and could make their way into capital markets at any moment. By staying abreast to the competitive advantages that technology delivers, we can adapt where necessary and reap the benefits.
Our discussion will focus on these topics, the market itself, new and old challenges we're facing and how we might best navigate, respond and adapt to this dynamic environment.
Our goal: to provide you with ideas, concepts and an enhanced perspective on how best to optimize your current and future model to maximize capitalization of the small business lending market.
Lunch at 11:30am, sponsored by Great American Insurance
---
Evening Event
5:30pm at Top Golf
No matter how you slice it (and hopefully you don't), the 2018 Forum will be wrapping up in unforgettable and entertaining fashion. Join us as we gather for an evening social event, on the evening of August 14th, to say our goodbyes and grab some food + drink.
Opening Remarks
Dave Schaefer, CEO, Orion First
---
How A.I. and Automation will Change the Lending Industry...and the World
Keynote presented by Byron Reese
Current Technology Initiatives Facing Small Business Lenders
This session will further explore the themes raised in the keynote presentation and key initiatives within the small business lending industry.
Moderator
Dave Schaefer, CEO, Orion First
Panel
Byron Reese, Author and Futurist (Keynote)
Brock Blake, CEO and Founder, Lendio
James Mendelsohn, COO and CRO, Breakout Capital
Quentin Cote, President, Mintaka Financial
The Future of Credit Scoring and the Human Element
This session will focus on how credit underwriting will change in the future. Why lenders need to modernize their credit underwriting; and what it means to modernize. This panel will explore the evolution of scoring models in their accuracy and predictability, new data sources, and technology changes that lead to use of algorithms vs human touch.
Moderator
Bill Fogarty, SVP, Credit & Funding, Mintaka Financial
Panel
Erik Cook, Director of Sales, PayNet, Inc.
Don Myerson, President, BSB Leasing
Dan Thompson, SVP, Credit, Midland States Bank
Authentic Leadership: Lessons from the Trenches
No one can become authentic by trying to imitate someone else. In the past ten years, authenticity has become the gold standard of leadership with these leaders defined as people of the highest integrity and courage, committed to building enduring, purposeful organizations. In this session we'll explore the journeys our panelists are on to build their leadership acumen and become authentic leaders. They will share some of the lessons they have learned along the way–what's working, what's not–and we'll invite input from our audience as well. Come join us for what promises to be a lively and insightful session.
Moderator
Dick Schulte, VP, Optiv Inc.
Panel
Nate Gibbons, COO, Innovative Leasing
Jaimie Haver, SVP Operations, Hanmi Bank
David Musselmann, President & CEO, Paramount Financial Services
Small Business Lending and Healthy Communities
Small business lending and equipment finance play a vital role in the health of our communities and our economy. Our industry has done some incredible research and has amazing facts at hand about our industry's positive impact on small businesses and underserved economies.
Moderator
Quentin Cote, President, Mintaka Financial
Panel
James Mendelsohn, COO and CRO, Breakout Capital
Kelli Nienaber, Executive Director, Equipment Leasing & Finance Foundation
Bill Phelan, President and Co-Founder, PayNet, Inc.
Is Blockchain Gaining Traction in Small Business Lending?
Blockchain is here and being deployed in business models in various industries. This session will explore how blockchain applies to commercial finance loans, can be a conduit for platforms, and how transactions can be completed. The key ingredients to the adoption of blockchain in small business lending industry will also be discussed.
Moderator
Bob Rinaldi, Bob Rinaldi, LLC
Panel
Conrad Lin, Co-Founder & CMO, FintruX
Deborah Reuben, Reuben Creative, LLC